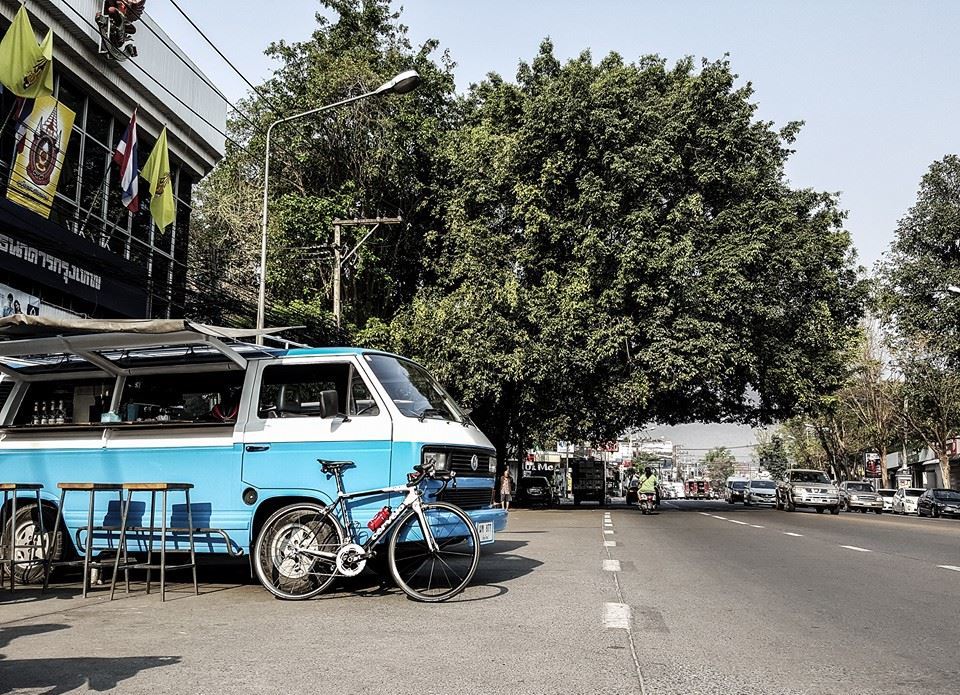 Thom Artisan Coffee
· Chiang Mai, Thailand ·


1-3 USD
First Impressions
Thom's is a pretty special place. The owner (Thom) is so passionate about coffee. He is involved in the entire process with his beans, from growing to roasting and then to serving. His coffee van is parked by the roadside across from Chiang Mai university and was one of my best coffee experiences in Southeast Asia. The setup is straightforward and efficient, but the staff is friendly and enjoys chatting about their drinks with whoever makes time to pull up a stool and sit in the road with them.

Their specialty is a honey-processed peaberry coffee that is grown in the region and it makes for a killer espresso. You can tell that they see coffee as a craft, not a fad, and along with a couple of shops in Malaysia, and one I found in Florence, Italy, this van was one of the finds that inspired this site in the first place. So much of the standard backpacker's route is inundated with aircon-blasting trendy cafes with bad coffee and plenty of sugar snacks to spare. When I was in Chiang Mai, I'd heard about Thom's, but couldn't find a single map pin or address to the van and wandered for several hours trying to track it down. It was totally worth it, and eventually my morning ritual began to consist of time spent at Thom's as the sun warmed my back but wasn't yet too brutally hot. Any trip to Thailand is worth a long stay in Chiang Mai, and if you want the best the city has to offer, Thom Artisan Coffee is a high quality experience unlike any other I've found.
Photos owned and copyrighted by

Thom Artisan Coffee and Porramate, and Taned.