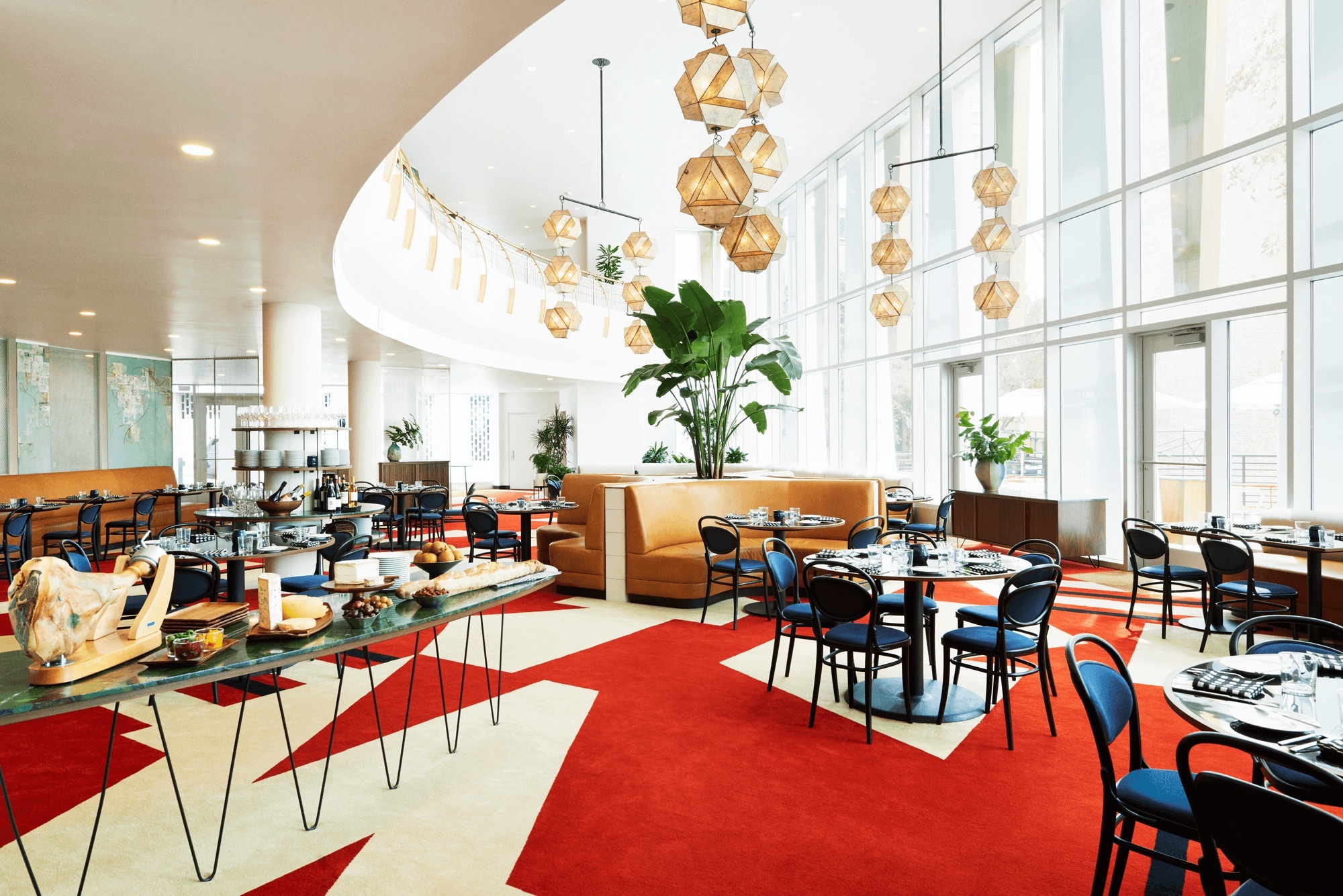 The Durham Hotel
· Durham, NC ·


2-8 USD
First Impressions
The Durham is an impeccable mid-century modern boutique hotel. It gathers all the best of a city and region that values high-quality local foods and goods, and puts it all together in a breathtaking package. The Durham feels at once romantically vintage and ultra-modern, and simultaneously classic and a just little off-beat. Its coffee program is great, and it has the city's best rooftop (pro tip: if there's a breeze, blankets are available on request) when you're ready for drinks and oysters. The coffee shop, restaurant, and raw bar are all by James Beard Award-winning chef Andrea Reusing, and everything I've had is wonderful.
I wouldn't stay anywhere else in Durham, but the hotel is also a favorite spot for locals. Conveniently located downtown, it's the perfect place to take a breather, grab a pourover and leaf through the latest issue of Kinfolk or browse the giftshop. Come for coffee, linger for a rooftop sunset with an old fashioned, and then just stay the night.
Photos owned and copyrighted by

The Durham Hotel.