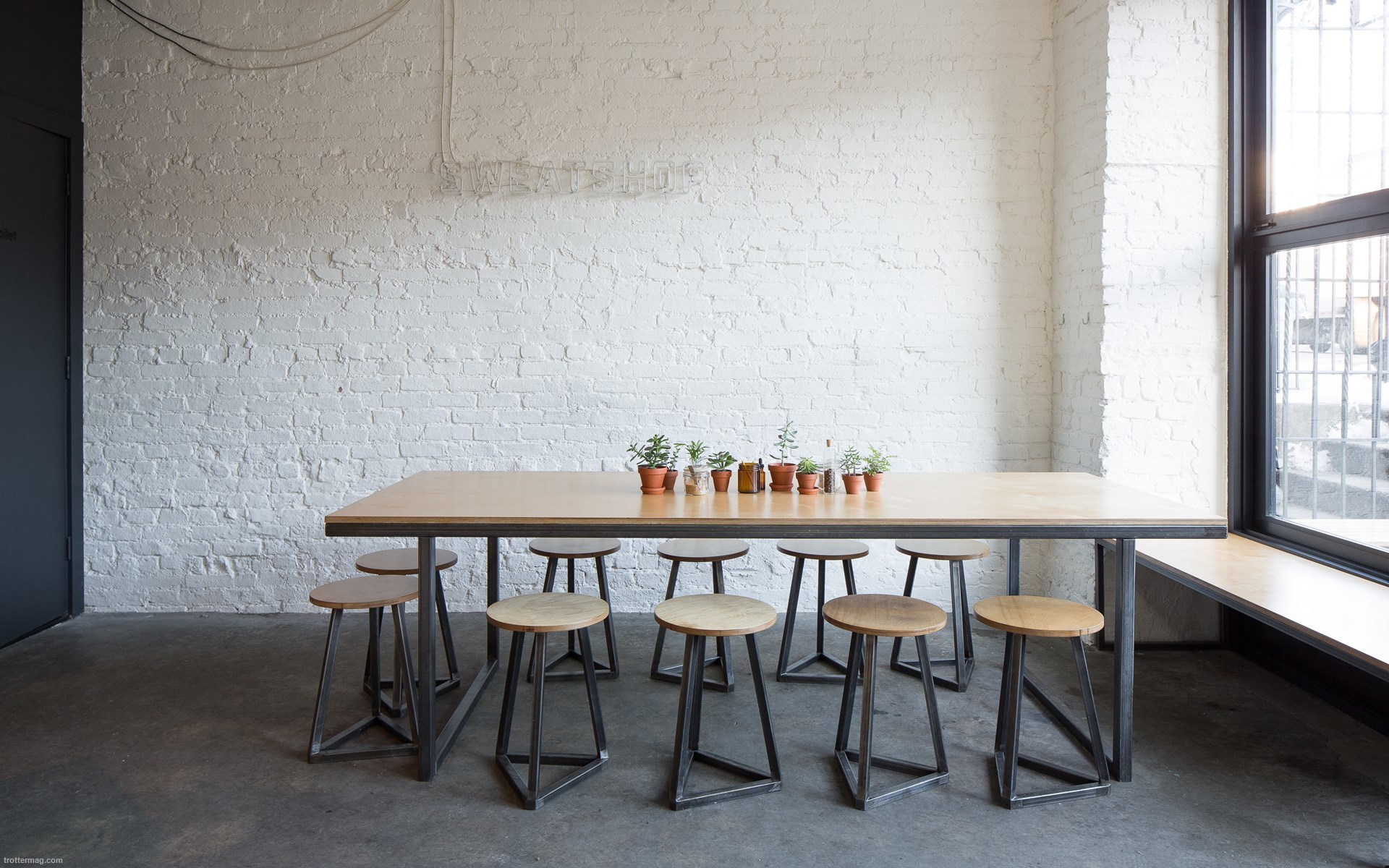 Sweatshop
· Brooklyn, NY ·


3-6 USD
First Impressions
Nestled along a fairly busy section of Metropolitan Ave, between the L Train's first two stops into Brooklyn, you step down from the street to the basement level and find yourself in a hidden gem of a cafe. Sweatshop is actually pretty small, but it feels like a perfect fit. A few chairs are set up in the sun just outside, and a long community table is usually filled with laptops and creatives. The Sweatshop crew came from Melbourne and run the place as an Aussie shop. The drinks' names, the food options, and – most importantly – the taste and quality of their offerings match Australian standards. As such, Sweatshop seems to serve as the Brooklyn refuge for Aussie expats.
Sweatshop's explains that "We make flat whites and design some shit." They go on to define themselves as a multidisciplinary branding studio slash espresso bar. Their professional eye for design shines through everything they do; the whole place is beautiful. I particularly love the enamelware they use for drinks and the five panel caps they sell. They retail a number of Aussie products that are otherwise not sold in the US, and have the perfect off-beat style you can't find elsewhere in New York. I've been a big fan of these guys since they opened, and a trip to Williamsburg isn't complete without a few stops through and an Aussie Iced Coffee or three.
Must Tries
MacAn Aussie Macchiato. It's stellar.
SparkyA truly wonderful espresso tonic
Flat WhiteAKA Magic. A true Aussie standard, they don't disappoint.
Aussie Iced CoffeeEspresso poured over a scoop of ice cream in cold milk
Avo SmashFeta, avocado, citrus, mint, and either bacon or a fried egg on sourdough
Photos owned and copyrighted by

Sweatshop and Coffee Meets Tea, Trotter, and Linn Wiberg.