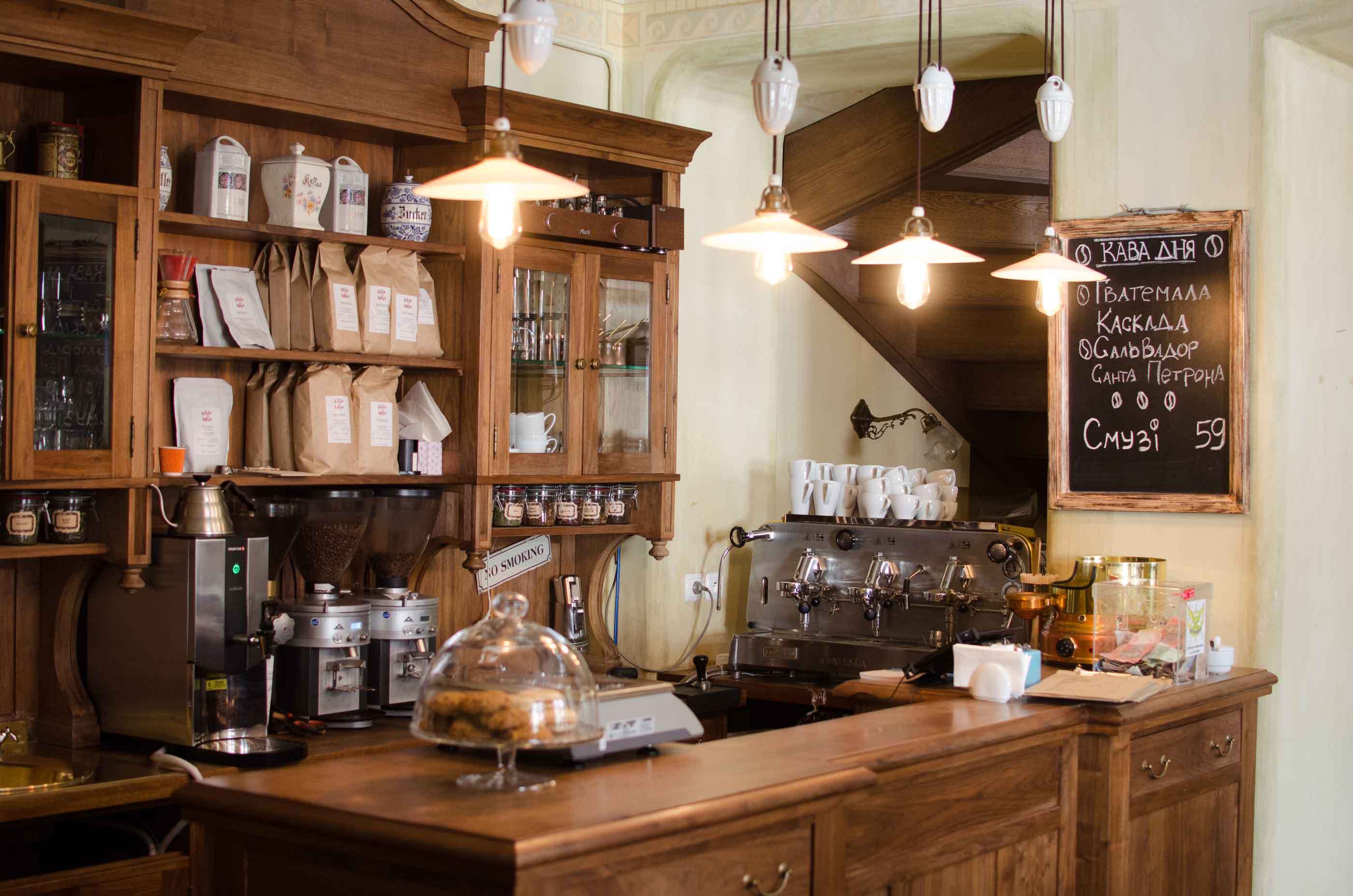 Svit Kavy
· L'viv, Ukraine ·
First Impressions
L'viv is a beautiful, complex city full of culture and history, so distinctly Ukrainian, and also something all its own. I spent a month there a few years back and was so taken with this place. It's like the European city people imagine: life is slower here and days sprawl on; time is spent sipping coffee and catching up with friends. There are over 500 cafes in the city center, and while many have gimmicky touristy themes to attract visitors, a few of them marry the old-world cafe ideal with progressive, third-wave roasting and brewing standards. Svit Kavy is my favorite on all counts.
Their original location, right in the heart of the city, is a beautiful three story cafe, complete with outdoor seating (and blankets for chilly evenings). The first floor features an intricately carved dark wood coffee bar with antique grinders and espresso makers, decorating the wall. As you go up to the next levels, table service single origin espressos and pourover coffee make for a more nordic style high end experience. They feature a huge number of high end coffees from all over the world, and they roast them at home in L'viv. Their newer location is a Roastery + Brew Bar on the edge of town. This location definitely takes more of a modern, specialty coffee bar approach and invites guests into the coffee process in a beautiful way.
(Personal note: this cafe was one of my defining coffee experiences; I found myself further from home than I'd ever been for longer than I'd ever been in a country where I understood almost nothing. Finding Svit Kavy made me feel like I'd found myself at home in the comfiest, safest way. Now, I'm almost more comfortable in those far away places, but the feeling I experienced here marked me, and the joy that I feel when I find such places is what led to this site's development, a few years later.)
Photos owned and copyrighted by

Svit Kavy and europeancoffeetrip.com.