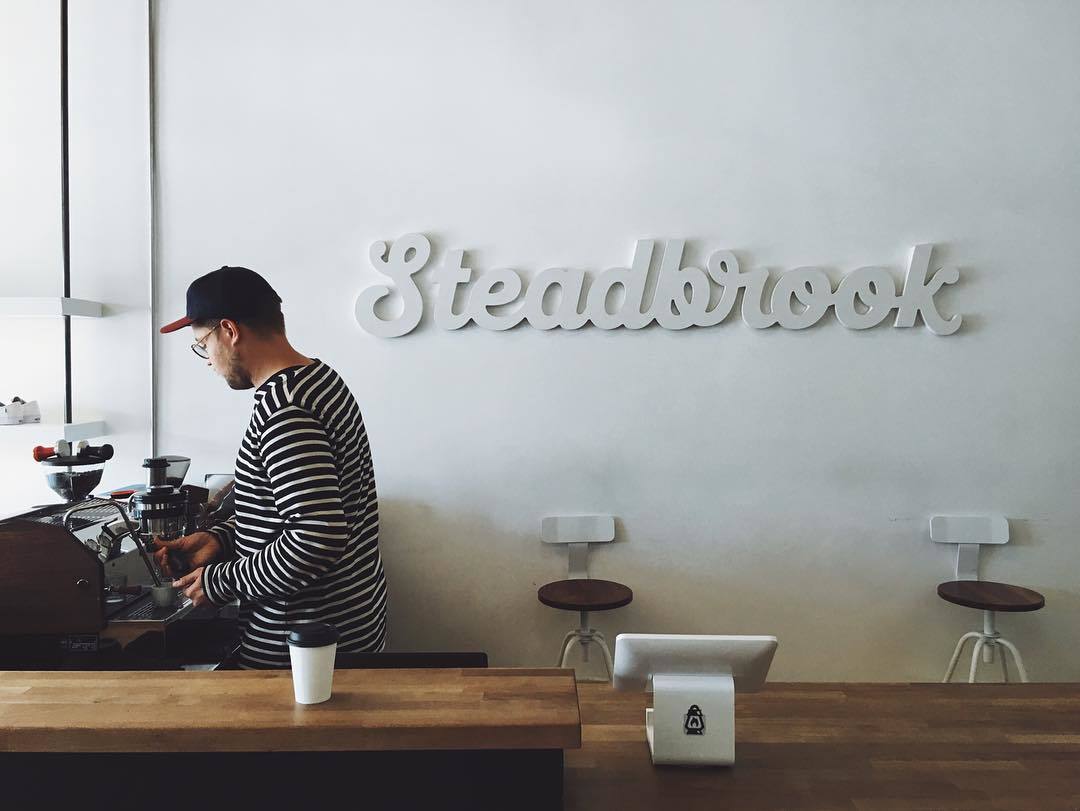 Steadbrook
· Denver, CO ·


3-5 USD
First Impressions
Steadbrook is a menswear boutique, just south of downtown Denver. The store brings high quality brands to Denver, many of whom are difficult to find in Colorado (or in America in general). Companies like Apolis Global, Norse Projects, Carhartt Work in Progress and Miansai garner respect from customers in the know as they browse the curated collection. Steadbrook has a minimal, clean feel, inspired by many of the European brands it offers, and inspires a great sense of creativity as you shop and chat. Dustin has both a passion and an ease about him that brings the shop together and creates the feeling of community that really impressed me there.
Steadbrook has also been home to the roasting space for Denver's Middle State Coffee, the folks behind Little Owl Coffee downtown. At the time of this writing (May 2016) Middle State is doing finishing touches on their new cafe space a few blocks away. I'm excited to see what other great projects finds their home in the Steadbrook back room. Middle State's coffee is served in the boutique/cafe collab, and I was really impressed wth the balance they have found in focus between the clothing and the coffee. It doesn't feel forced or gimmicky. Both have their space and complement each other well. They're doing great things with the coffee they're brewing, the espresso they're slinging, and the brands they're introducing. Really good stuff.
Photos owned and copyrighted by

Steadbrook and Colorado Coffee Crawl, 3Sixteen, Luca Venter, Luke & Mallory, and Caleb Durham.