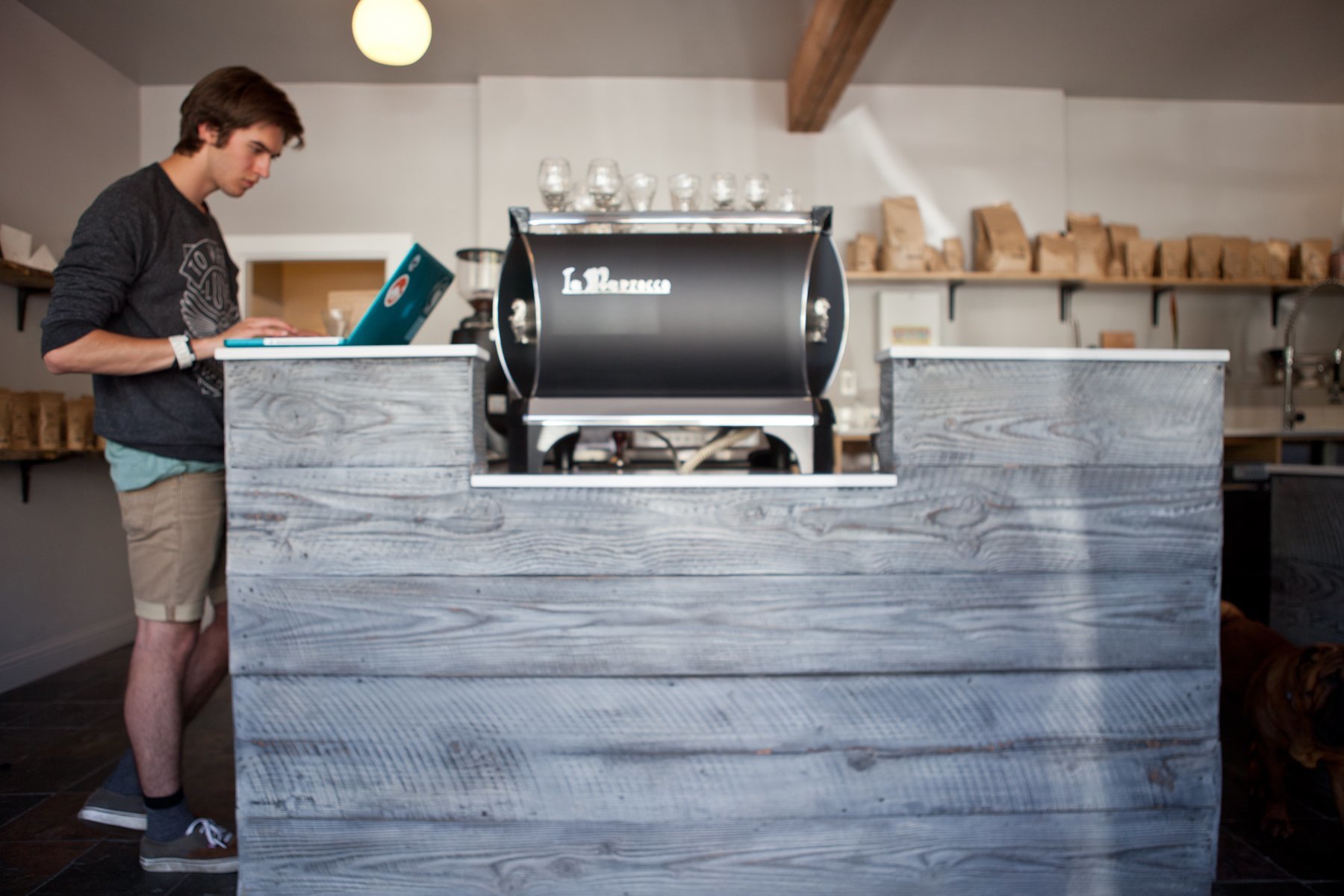 Slate Coffee Roasters
· Seattle, WA ·


3-6 USD
First Impressions
On a recent visit to Seattle, I exited my train from the airport, and stepped out at street level. Rain poured heavy, and the temperature wavered just above freezing as I scrambled for cover, luggage in tow. Glancing at my google map of the city, dotted (or starred, rather) with cafes I planned to check out, I tried to find something nearby. Without much of a second thought, I made my way to the first place I could get to. A minute and a half later, I walked into Slate's new location in Pioneer Square, and immediately felt at home. From previous experiences with Seattle's coffee scene, I half expected to be either ignored or held in contempt as I ordered, but instead was met with warmth and an enthusiastic smile by a barista who genuinely seemed happy to serve me. Jon and I ended up becoming fast friends and he recommended I check out the original Ballard location for the ultimate Slate experience.
A few days later, I did just that and was even more pleased. While the Pioneer Square location features top quality coffee and a huge interior space that could rival any of the great cafes in the city, the Ballard location is a more personal, unique experience. Modeled after the Scandinavian ethos toward the drink, Slate in Ballard features table service in a small, cozy room where coffee is slow and intentional. The space radiates hygge and inspires a moment of rest and reflection in its visitors. In a city whose relationship with coffee is known the world over, it's exciting to see places that are continuing to look for better ways to share their offerings with their community. Customer service is top notch at each of Slate's locations, and I love how they are willing to reinvent themselves in each space to meet the needs of that neighborhood, while still effectively sharing all their values, through both their coffee and their interactions. Slate has quickly become one of my favorite roasters in the country, and it tops my list of must-visit Seattle cafes.
Photos owned and copyrighted by

Slate Coffee Roasters.