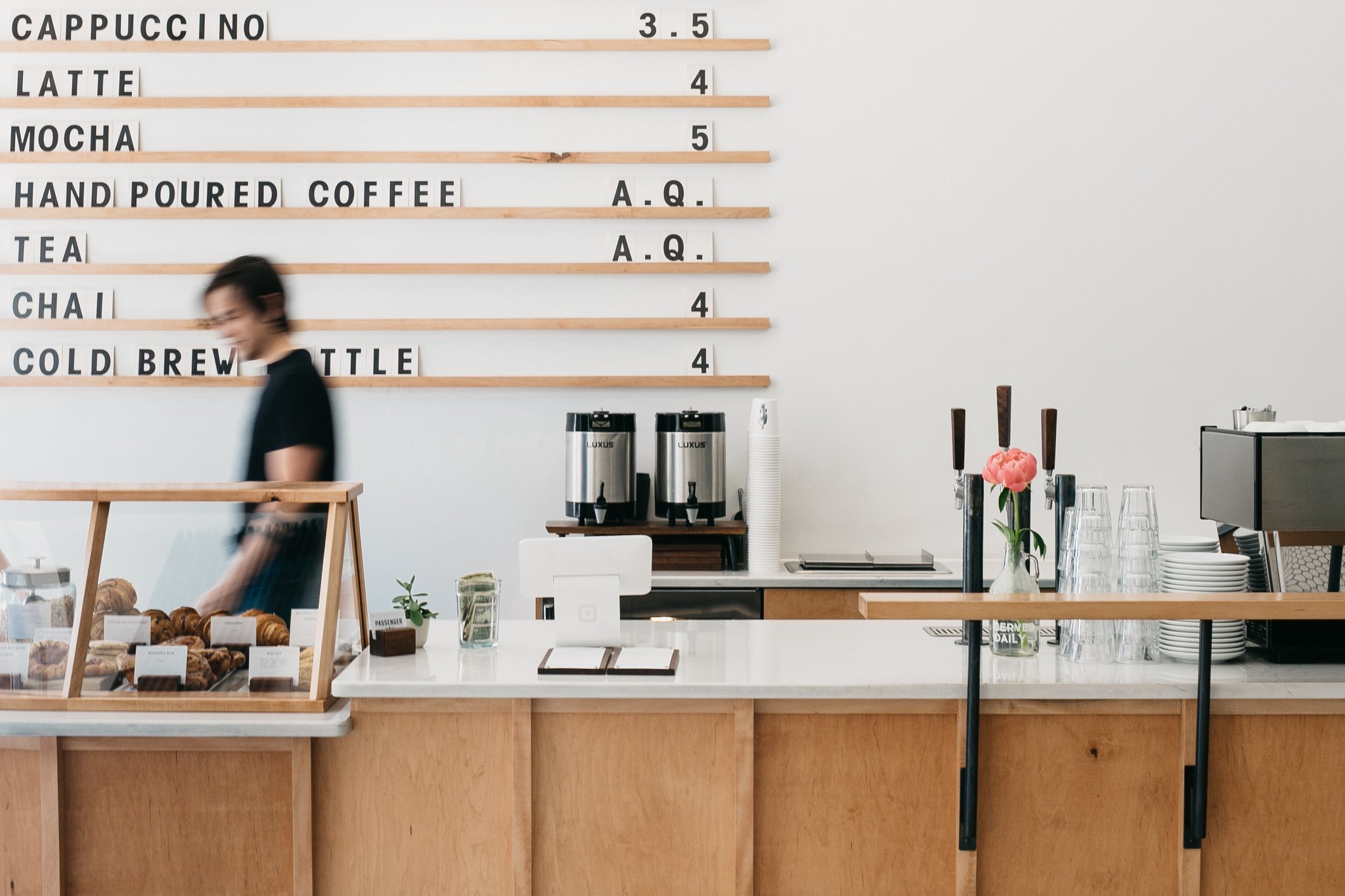 Passenger Coffee
· Lancaster, PA ·


3-6 USD
First Impressions
Passenger is one of the friendliest coffee shops I've ever been to. The staff is so warm, open and kind that you feel like old friends after a matter of minutes. And it's really wonderful to see a place that fosters such great community balance that with really great coffee. The quality of one doesn't negate the importance of the other here. It's inspiring.
"We've found that coffee and relationships have a lot in common. Both take time to foster. Both take a lot of care and attention to the details. Both reveal the joys of discovery, learning, and sharing."
The cafe space is beautiful, airy and bright – the perfect blend of minimal and still cozy. They don't have wifi because they want you to slow down and look at the person in front of you. "Everyone is just pretending to work and actually checking Facebook, and no one is fooled anyway," one barista explained to me. They hope you'll unplug and have a face to face conversation or read a book and sit in the sun. I'm glad I did. I hoped to crank out a cafe review as I took it all in, but instead I made some really inspiring new friends who I can't wait to visit again soon (hopefully when the weather is just a bit warmer and their popup airstream is back in service).
Must Tries
TeaPrepared in a Gaiwan using their take on the traditional Chinese Gong Fu style.
Cherry Chocolate PiePastries from Amish country are just great by default, but it's the perfect amount of not too sweet, and pairs excellently with one of their Ethiopians.
Hacienda La EsmereldaOften featured as one of the weekend rotating hand pours, this coffee is an experience all of its own.
Photos owned and copyrighted by

Passenger Coffee.