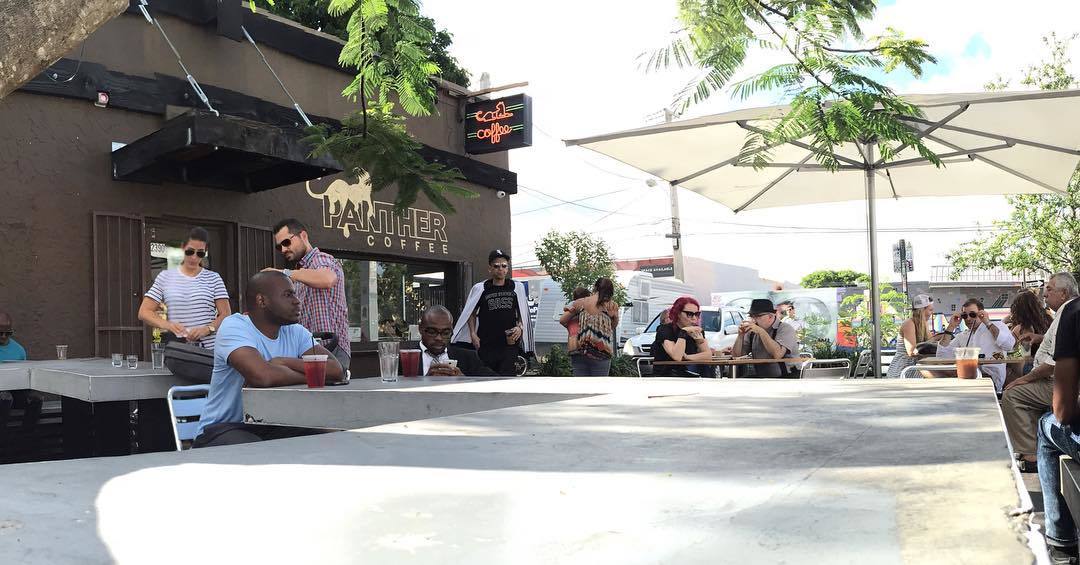 Panther Coffee
· Miami, FL ·


3-6 USD
First Impressions
Miami is such a vibrant city. Everywhere you go, it's bursting at the seams with culture, the sites and smells and tastes and sounds of which come together in a really exciting way. Wynwood is unique as the art district of the city though, because (although it's gotten a bit more commercial in recent years) it feels more Portland than Vegas. Coffee still has a lot of room to expand through Florida, but most people point to Panther as one of the first great outposts for third wave coffee in the sunshine state.
I remember first deciding that I had to get to Panther in 2013, when it came in at number 8 on a list of America's 50 best coffee shops. So when I walked in, I wasn't sure what to expect. That list includes some truly amazing cafes and they fill the spectrum when it comes to different moods and vibes and even intentions and goals. Panther feels cozy and accessible. It works hard to create top quality coffee but doesn't want to look like it's trying too hard. They offer a wide range of great single-origin coffees in a number of different brewing methods, but they also offer local favorites like cortaditos (cuban coffees) and flavored lattes. You won't be judged (at least by the staff) for ordering either the most pretentious or the most basic of white girl coffees, and I think that's been the key that has allowed them to start a successful brand in such a diverse and forward-thinking district of the city. The space feels rustic, and a little wild, like the jungles their coffee originally came from. Pro-tip: The Wynwood location hosts their original roastery but they offer free cuppings each month at several of their locations. Check the website for details.
Photos owned and copyrighted by

Panther Coffee and Margui Mar, and April Nicole.