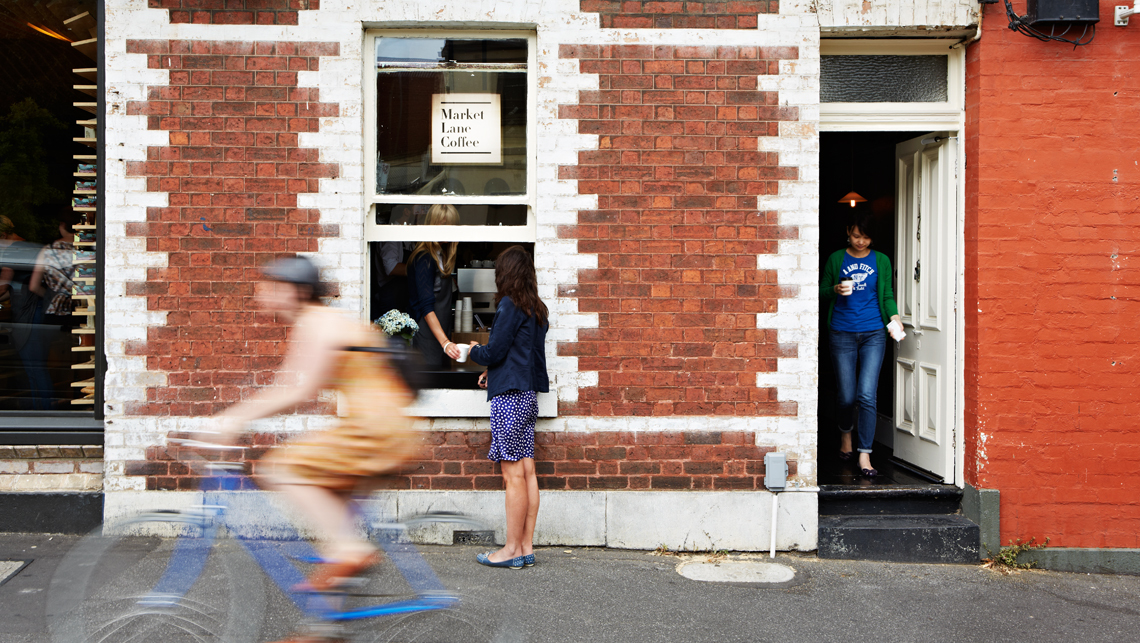 Market Lane
· Melbourne, Australia ·


3-6 USD
First Impressions
Consistently one of my favorite companies in the coffee world, Market Lane is confident and relaxed in their singular focus — roasting and serving beautiful coffees. They keep things really simple and approachable and stand out as a result. Australia, and Melbourne specifically, has a huge, vibrant coffee scene, and competition is fierce. Most cafes also serve killer food, and act as full-service restaurants. So it feels noticeable when you walk in and the menu is just four lines long. The quiet atmosphere is a welcomed respite for me though, and I treasure the peaceful moments of bliss that I feel there. Market Lane's beautifully simple aesthetic really heightens the process of preparing the coffee and enjoying it together. They roast with precision and serve with care. In their words, "At Market Lane, we are not great multi-taskers. We focus on only one thing: delicious high-quality coffee. We are probably okay at a few other things but, really, we just live and breathe quality coffee. We like to drink it, too."
"Our mission is to make good coffee accessible and exciting, simple to understand and appreciate, and easy to brew and enjoy."
Photos owned and copyrighted by

Market Lane.