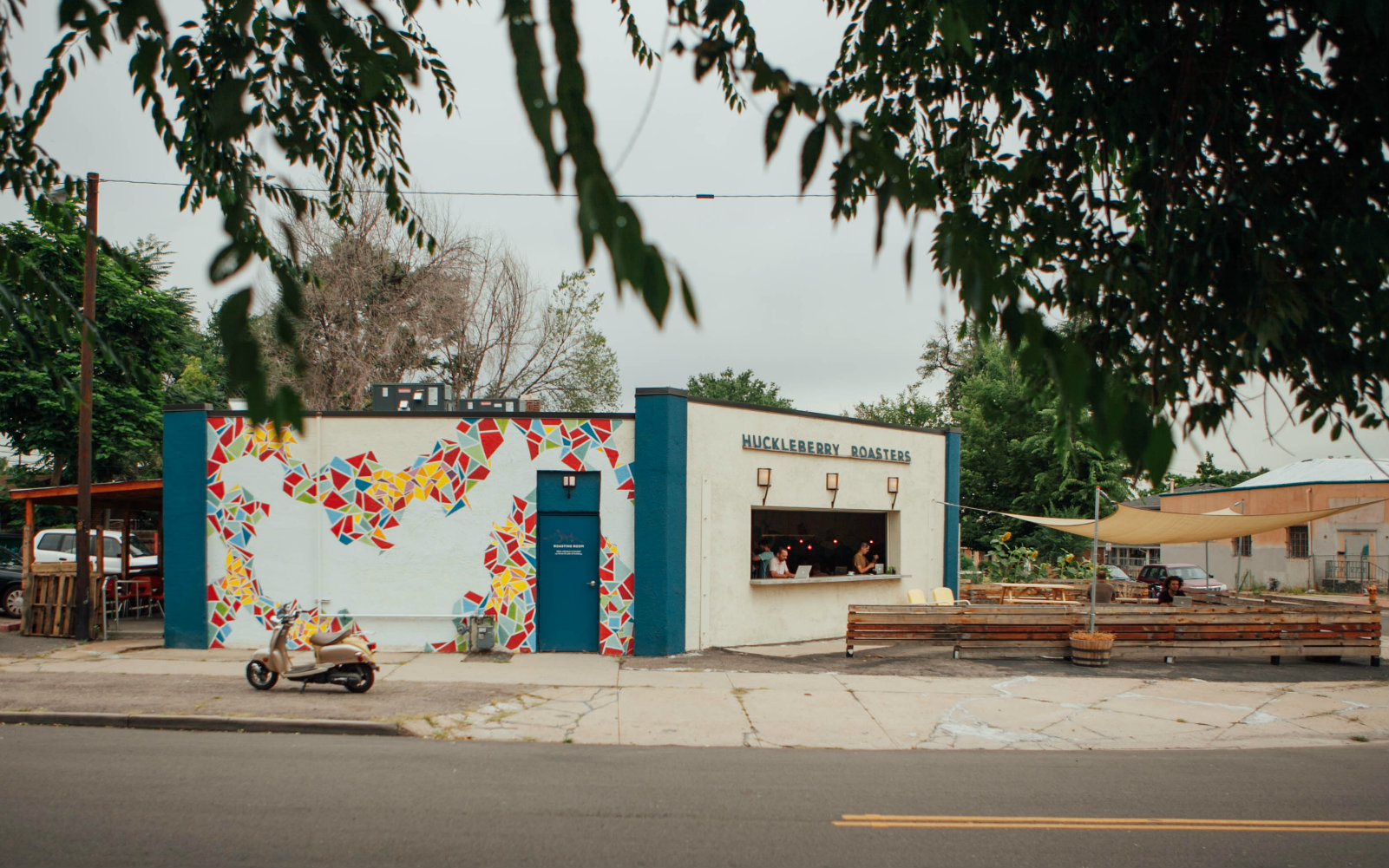 Huckleberry Roasters
· Denver, CO ·


2-5 USD
First Impressions
Huckleberry is becoming one of the roasters I get most excited to see represented at cafes across the country. They're one of the players in the game where, if I see them in your shop, I know you're gonna be good. So I was really pumped to finally get to visit their cafe and roasting facility in Denver's Sunnyside neighborhood. I wasn't disappointed. The space is wide open, with a big garage window, that opens up to create a community table, half inside and half out. Set in a really cute residential area, Huckleberry definitely feels like the community center for the neighborhood. A great, sprawling patio space frames the area out front. Inside, playful, colorful murals dance across the walls, in a somehow understated, blithely pleasant way.
The staff is friendly and open, ready to chat, happy to serve, and able to educate. They're doing some really great stuff with their coffees. The roasting space in the back of the shop is cranking out some truly tasty coffee, and the simplicity of their brand can't quite encapsulate the complexity of the flavors coming out of their beans. There's something simultaneously very childlike, and profoundly mature about the whole experience. This is the sort of shop where you swing through for a coffee to go, and then four or five hours later, you're just realizing you never left; they're attitude towards community is strong can be felt throughout each interaction. It's good coffee, they're great people, and they're working with some of the best shops I've been to recently. Can't go wrong. Pro-tip: Lavender Shortbread changed the game for me. If they have it, go ahead and do yourself a favor and order one or nine.
Photos owned and copyrighted by

Huckleberry Roasters and Caleb Durham, Jody Lynn Jackson, and Lauren DeFilippo.