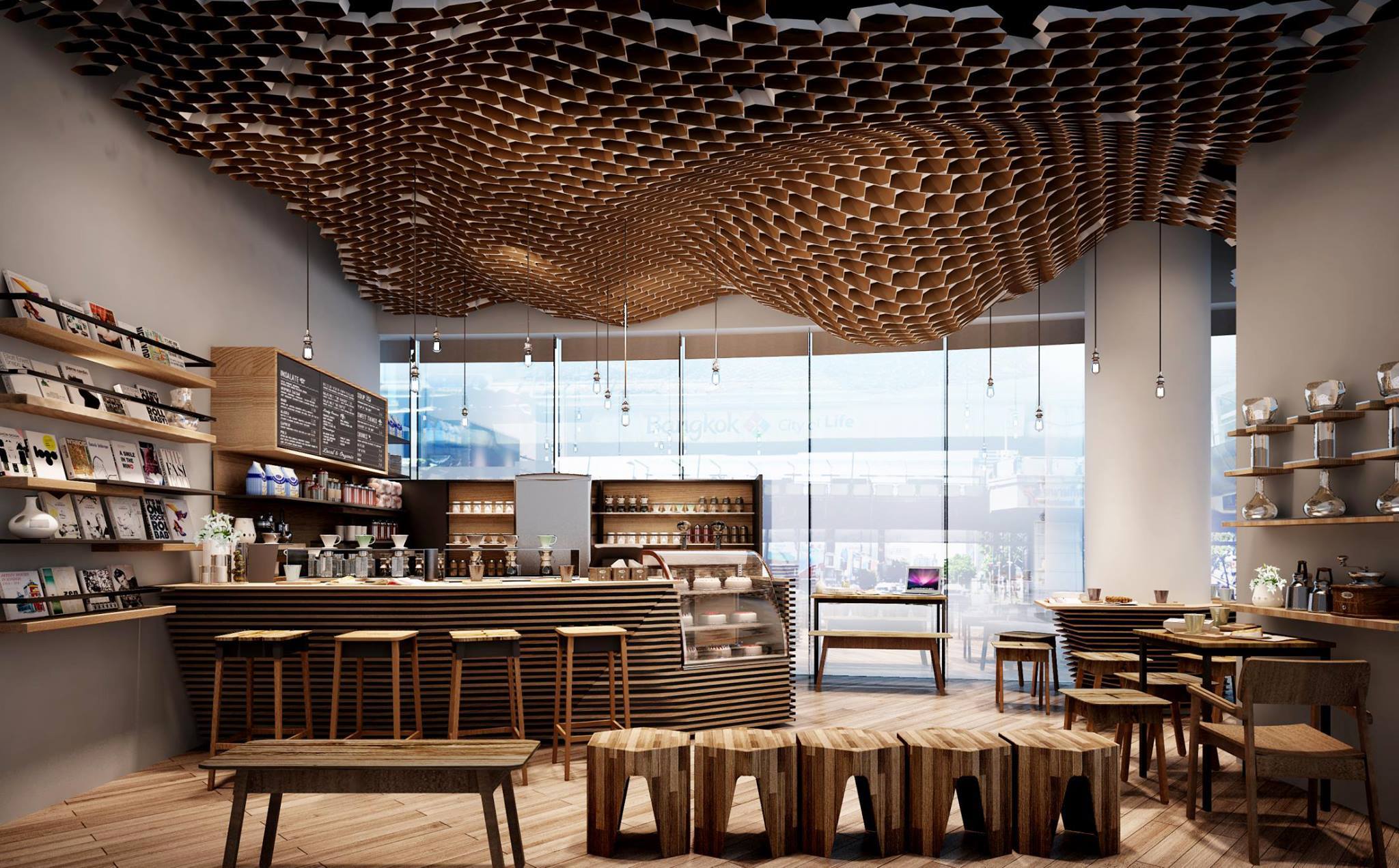 Gallery Drip Coffee
· Bangkok, Thailand ·


1-3 USD
First Impressions
Near the National Stadium and Siam Paragon, Gallery Drip Coffee is tucked inside the Bangkok Art and Culture Centre (BACC) on the ground floor. The elegant cafe space and beautiful custom ceiling install (coffee cup sleeves sculpted into a sweeping wavelike texture) are a sight to see on their own, but the eclectic collection of grinders, kettles, and brewing equipment take the space to a whole other level. Coffee is art and culture here, and the cafe's approach to the drink and its preparation take on a ritualistic, meditative quality, slowing down both the barista and the customer, in an otherwise crowded, rushed area of the city. Locally made, wabi sabi inspired ceramics fill the shelves, and their excellent coffee is available for purchase; it's roasted locally in Bangkok. The staff is very well-trained, friendly, and knowledgeable; the coffee is roasted lightly and consistently. There are a lot of exciting new cafes opening across the city, but there's a sense of slowness and longevity here that tells me Gallery will be continuing to make top notch coffee for a long time. Pro tip: after sitting a while in the warm, peaceful cafe space, get your coffee to go and explore the rest of the BACC; it's full of a number of cool, innovative stores and local artists.
Photos owned and copyrighted by

Gallery Drip Coffee and The Insider's Guide to Bangkok, and Peeraya.