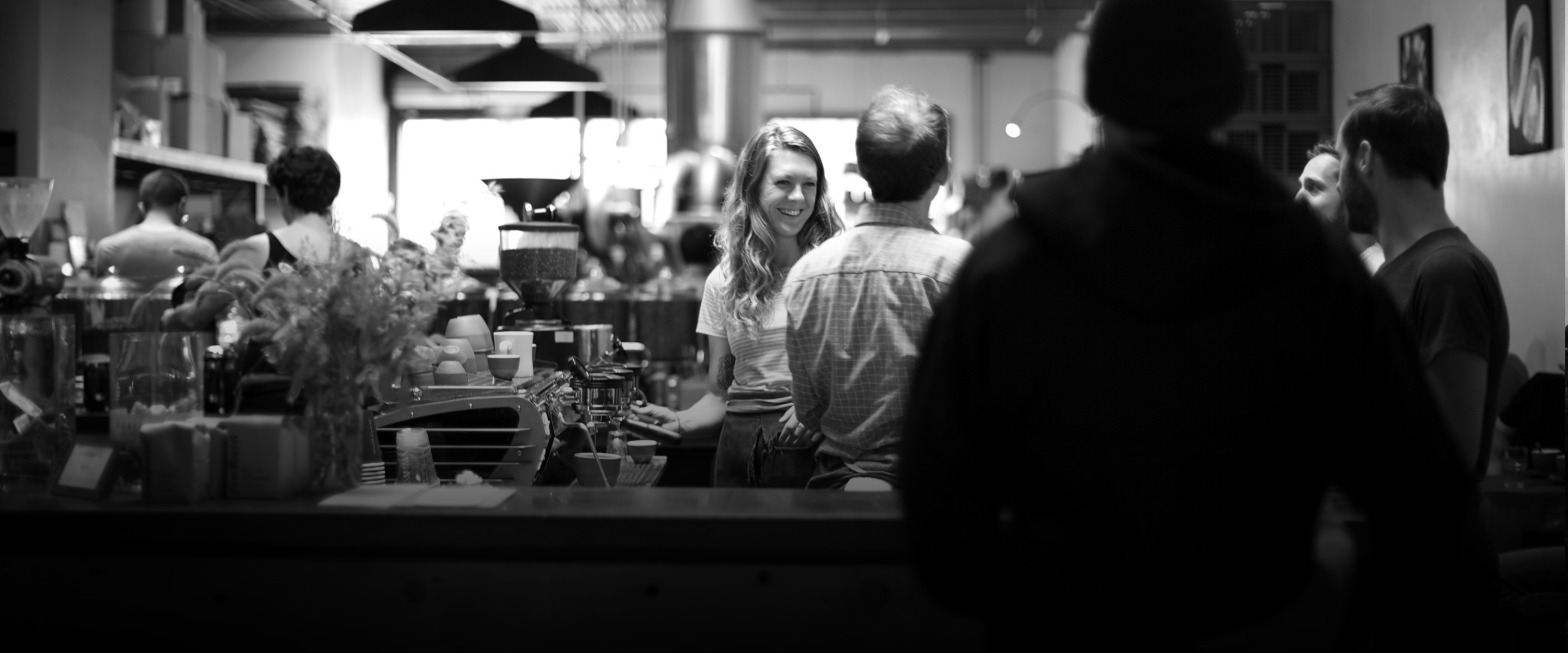 Four Barrel Coffee
· San Fransisco, CA ·


2-6 USD
First Impressions
If San Fransisco's cafe scene was like your neighborhood as a kid, then Four Barrel would be the house that your mom probably didn't want you spending too much time with after school. Their middle fingers to the air attitude affects most aspects of their brand and cafe space, except notably the quality of the coffee and the warmth of their staff. I didn't know what to expect as I walked in, but I ended up having an amazing experience chatting with some of the friendliest baristas I met on the west coast.
Four Barrel is just trying not to suck. In a world (and a city) where everything changes so fast and what's current becomes obsolete in the blink of an eye, they want to do their own thing and do it for the right reasons. It's refreshing and it works.
The cafe is a massive space with dark wood, brushed steel, and a hunt club thing going. There's no wifi, but there is plenty of space to get work done. The outdoor seating is a really unique installed feature. They have a separate bar for pourovers and specialty espressos, which was really cool, because it seemed to keep both lines moving really effectively (they were really busy, but I was being helped within a 2 minutes of walking in the door). I thoroughly enjoyed my time here. They don't take themselves too seriously, are really down to earth, and make legit great coffee.
Photos owned and copyrighted by

Four Barrel Coffee.