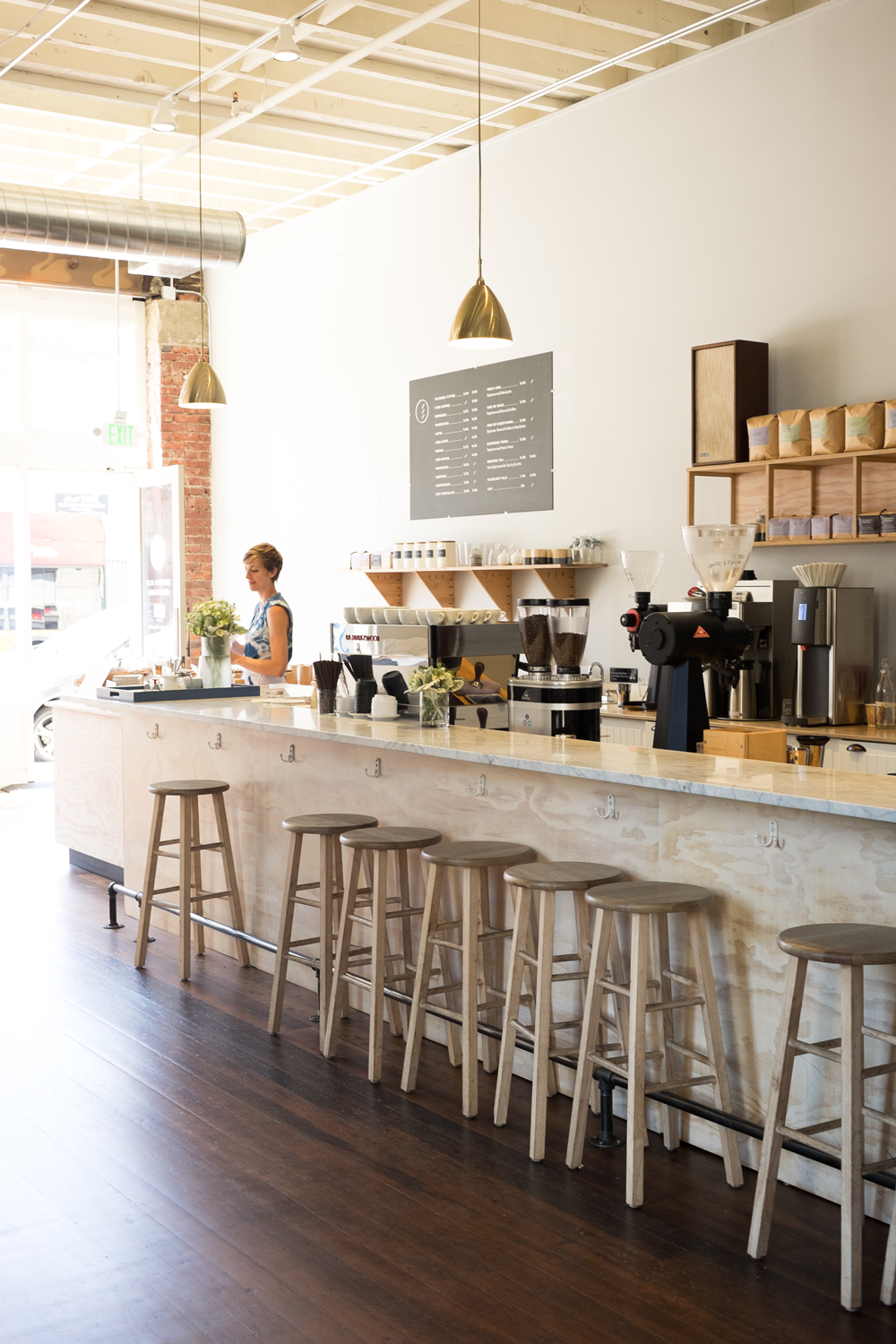 Elm Coffee Roasters
· Seattle, WA ·


3-5 USD
First Impressions
Seattle famously is, in its own rite, a coffee mecca and everybody knows it; but as often happens, when a place becomes famous for being the best, it tends to slow the innovative energy that first made it cutting edge. As such, Seattle seems to be an anthology of coffee's historic eras, each shop having carved out it's own place in the city and camped out there. You'll struggle to find a single area with more decidedly second-wave, 90s-era grungy espresso bars (take that and do with it what you want), but it makes the really forward-thinking cafes that much more exciting to find. Elm Coffee Roasters is an amazing example.
Recently opened in Pioneer Square, Elm is one of a number of really exciting, progressive restaurants and cafes. The room is incredible. It's such an inspired architectural space, and comfortable seating, huge windows, and views of the roastery make it feel open and clean, but still warm and cozy. The staff seems to go out of their way to be hospitable and friendly, which is refreshing, when compared to the generally colder attitude that Seattle baristas are known for.
As a graphic designer, I've been nursing a major crush on this company for a while. Check out their website -- these guys do it right at every level. Their batch-brewed coffee is really wonderful and everything from the marble bar top to the light wood and high ceilings to the beautifully unique ceramic glasses work together to create a warm and peaceful burst of life in a fast-paced, industrial district of Amazon city.
Must Tries
One & OneEspresso and Macchiato flight; very nice
Hot TeaTheir selections from Song Teas & Harbor Herbalist are wonderful
Rotating Drip CoffeeI know, standard. But this is worth writing home about.
DonutLondon Plane's pastries are sweet as, and donuts are always a good decision, right?
Photos owned and copyrighted by

Elm Coffee Roasters.