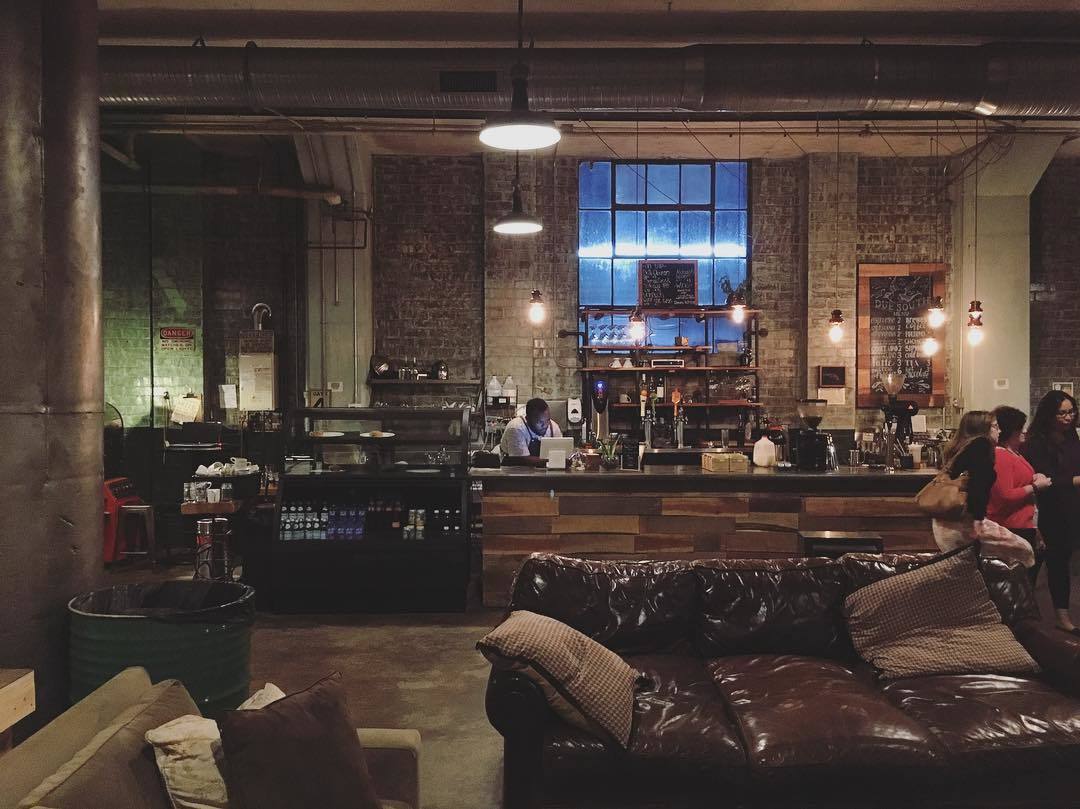 Due South Coffee Roasters
· Taylors, SC ·


2-7 USD
First Impressions
I gotta be honest. I didn't know what I was getting myself into as I drove through dark, winding country roads, blindly following Google's directions. Ending up on the right street, I had to be in the wrong place. I thought they'd find my body a few days later and that'd be it. Okay, that's a bit dramatic, but let's just say that this rural warehouse district in Taylors wasn't where I expected to find a top quality coffee shop. But my prejudice proved me ignorant, because Due South is a hidden gem.
As you step into the cafe space, you forget you're in a warehouse in the woods a twenty minutes from the city. Instead you're met with beautiful art, a spacious roasting center, amazing overstuffed leather chairs and couches, and an amazing staff of knowledgeable baristas. The whole place is perfectly flawed, in a consistent and thoughtful way. It really works together beautifully. The space is so nice, it took me a moment to notice the Modbar installed at the counter, quietly suggesting that these people really know what they're doing. Turns out they do. I had a great conversation with the barista, as he explained who they are and what they're all about. I tried a pourover of an Ethiopian Gera that was really balanced and hearty; it was the perfect cup of coffee to keep you warm on a rainy day. They also offered syphon brewed coffee and have a number of interesting signature drinks with espresso, pourover, and cold brew bases. I was thoroughly impressed.
Must Tries
Rotating Signature DrinkEach month they feature a different coffee cocktail, espresso drink, etc.
Tasting FlightThe same coffee as espresso, machiatto, and americano
Photos owned and copyrighted by

Due South Coffee Roasters.