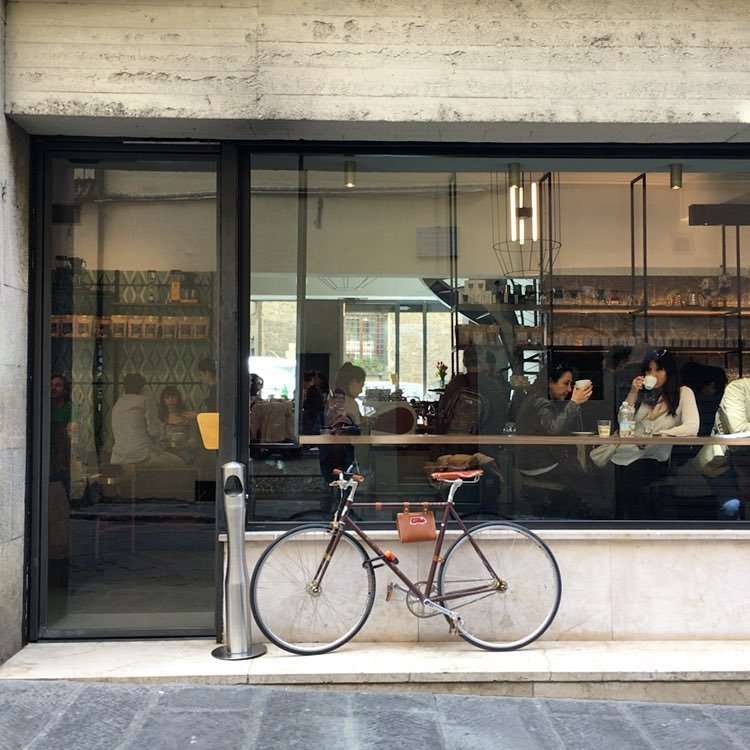 Ditta Artigianale
· Florence, Italy ·


2-6 USD
First Impressions
When my travels finally brought me to Italy, it was a dream come true. Walking the cobblestone streets of Florence; splurging on wild boar, gnocchi, and another glass of red wine; window-shopping the world's most prestigious fashion houses, gelato in hand: Firenze is every bit as magical as you could hope and I thought nothing could bring me down (except the 4000 old asian ladies who would trample me tour group herd style at the Piazza del Duomo). But then I ordered an espresso. Leaning against the counter and throwing back shot after shot at a dozen or so cafes, it was exactly how I imagined it'd be, except that every shot tasted as bad as the one before it. I was honestly devastated. I asked locals and other travelers, in almost every conversation, "where can I find the best espresso?" They'd almost always laugh, wave their hand, and shrug me off with a "You're in Italy! Everywhere has the best!" It turns out that in order to meet Italy's demand, roasters had to turn to lower-quality robusta beans just to produce enough, and slowly over time, the quality diminished. I realized that (no offense) Italy drinks espresso the way my parents drank Folgers, and that when you have been told you're the best at something for as long as you can remember, you don't question it and you don't try to get better.
So when I stumbled upon Ditta Artigianale, an excitement welled up within me that was greater than my need for a decent coffee. I felt like I was watching a renaissance in the making and I wanted to help. As I sat in the shop for a while writing in my journal, this site was born. I realized how difficult it can be to create a proper coffee culture, especially when so much education has to go into that process. It took me two weeks of scouring the internet without any helpful leads to find this place, and that was a shame. How much business could I point their way if I created the right platform? I guess we'll find out.
Final Notes
Ditta Artigianale makes really great handcrafted drinks (coffee by day, gin cocktails by night), roasts coffee in ultra-small batches, and serves locally-inspired brunch food all day. Their space feels really current and minimal, while carved out of history and firmly planted in the beautiful tradition of the city. While they are definitely a third-wave shop, I get the feeling that they are really just tapping into the history of what used to be in Florence, prior to the mass-produced, subpar coffee of today. While their variety of extraction methods may be thoroughly new-world, this cafe has a truly timeless feel, and as I threw back a shot here, I finally had the Italian experience I'd dreamt of all along.
Photos owned and copyrighted by

Ditta Artigianale and Sprudge contributor Giulia Mule.