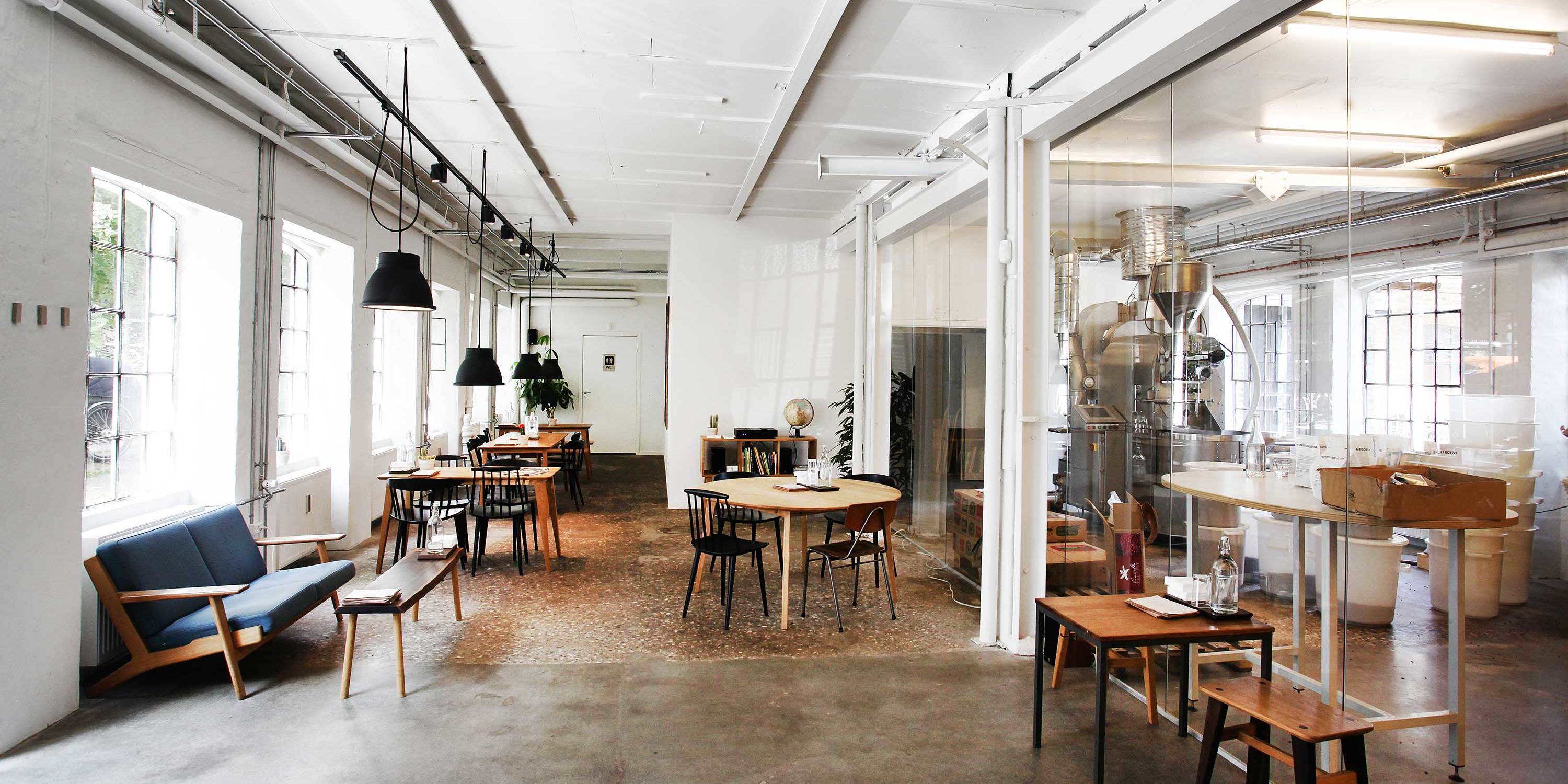 Coffee Collective
· Copenhagen, Denmark ·


3-11 USD
First Impressions
Coffee Collective has been doing excellent things in Copenhagen since 2007. They are unique in the Scandinavian region in that they source all their coffees directly, and have really high levels of transparency in the beans they use, the farms those beans come from, and the farmers who own those farms. You can tell from the moment you walk in that these guys are passionate about coffee, and see what the industry could be, not just what it is now. Their website explains that "Ultimately, our dream is for a coffee farmer in Kenya to obtain the same status and living conditions as a wine grower in France." That's the sort of dreaming that brings me to life. I love being in the presence of people who are doing great things but are dreaming of an even better tomorrow. The coffee industry is growing so fast, but the majority of shops are working to keep up with current trends, and it's an awesome privilege to experience truly future-thinking, innovative people, who care about coffee and all the people it affects.
Their innovation reaches past sourcing though. They're consistently working on new great things. Their Torvehallerne location recently (as of June 2016) began serving a super delicious high quality soft serve ice cream made with their coffee. And at Godthåbsvej, you can get a coffee cheese they developed with local dairy company Arla Unika, a delicacy otherwise reserved for a few Michelin star-winning restaurants (a great writeup of this innovation is at Sprudge. Each of their cafes has a completely different feel. As their website puts it, "At our three coffee shops we aim to create exceptional coffee experiences. Disagreeing with uniformity, we have established three widely different spots in which we present variations of what coffee experiences can be. From very relaxed and devotedly nerdy Jægersborggade over vibrating and energetic Torvehallerne to a complete coffee experience at our roastery on Godthåbsvej: Our aim is to offer exciting coffee experiences for everyone." My favorite spot is at the roastery, Godthåbsvej. It's a cool, quiet place, the perfect spot to explore new coffees or catch up with friends. And even though there's no wifi, you'd do well to get there and sit in such an enlightened, innovative space. The baristas are kind and open, and are really happy to share a moment with you, together exploring their offerings and new projects (watch out for coffee Kombucha coming soon).
Must Tries
Coffee CheeseServed with bread, butter, and apricot jam, this is a revelation.
Coffee SofticeTheir coffee ice-cream is a great price, and the perfect addition to a warm summer day exploring the heart of Copenhagen.
Photos owned and copyrighted by

Coffee Collective.