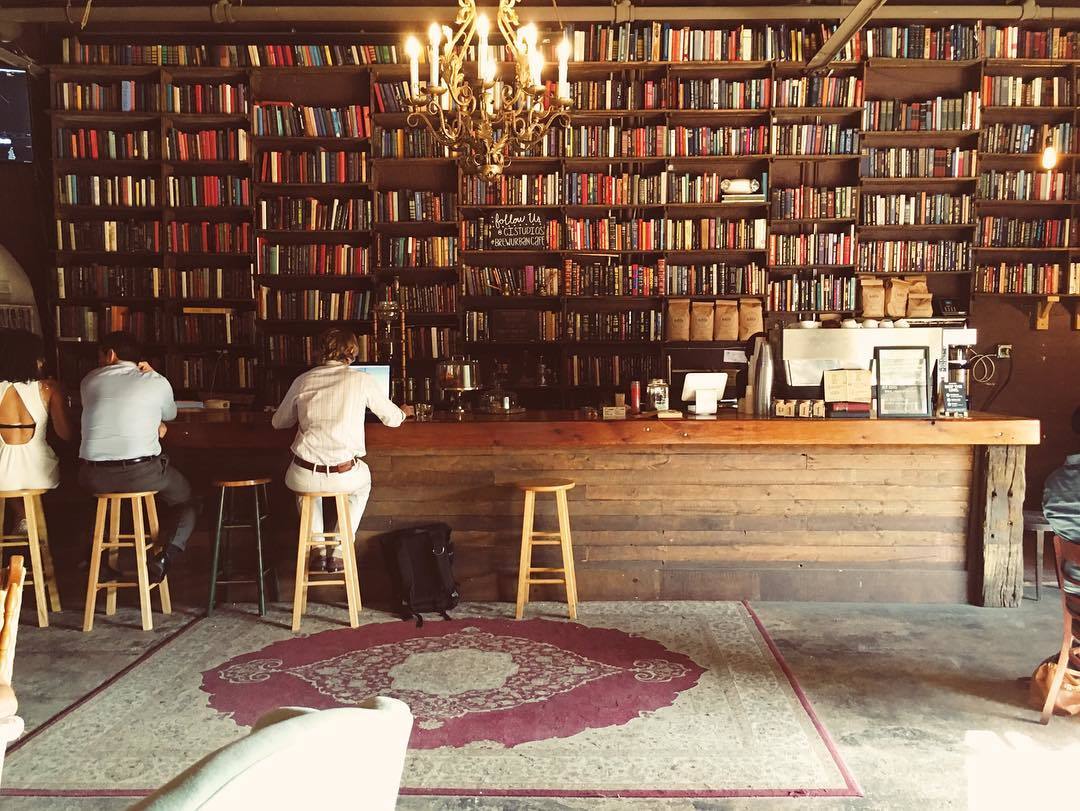 Brew Urban Cafe
· Fort Lauderdale, FL ·


3-5 USD
First Impressions
Tucked into the back of a shared creative studio space, Brew Urban Cafe Next Door is like a coffee wonderland. It's beautifully eclectic, with haphazard walls made of window pane collages that divide the rooms, an airstream maker space parked in the corner, and a massive library wall (and secret bookshelf door) that sets the tone. Comfy 70s era furniture is spread around the warehouse room and a garage door opens up to the train tracks, bright South Florida sunlight pouring in all day long.
Brew uses Wells Coffee, which is roasted a few cities up in Boca Raton. They offer a solid variety of brewing methods and enjoy educating and talking shop, while being careful not to overwhelm their community with more coffee geekery than they're prepared to handle. They are definitely worth a visit, and The Shop, full of great locally made jewelry, personal items, clothing and bags, is also a must-see.
Photos owned and copyrighted by

Brew Urban Cafe and Caleb Durham.