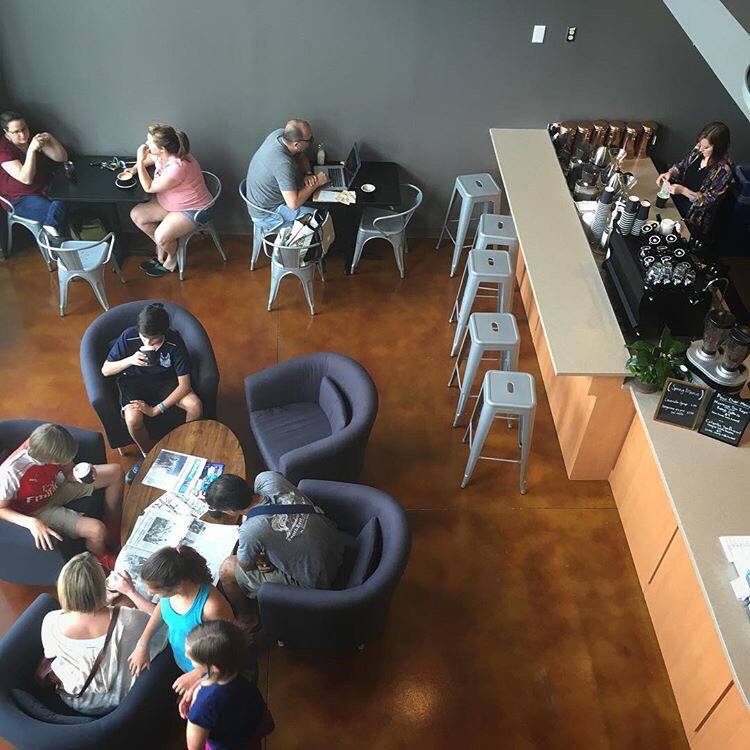 Brew Coffee Bar
· Raleigh, NC ·


3-5 USD
First Impressions
Raleigh-Durham continually tops national lists like best places to live, work, study, start a family etc., and the craft coffee scene has grown steadily over the past few years here. Counter Culture's home is not far away, and at least 12 other roasters are also based in the Triangle as well. Brew often features a number of these roasters (along with great breweries from the triangle), and also brings in great coffee and beer from around the country). They have a constantly rotating list of options for espresso and pourover, but keep a level of consistency, by matching their offerings to a few basic flavor profiles. The manager explains that this helps make the coffee more accessible to the community. In his mind, his job as a barista isn't primarily to educate, wow, or rank best in competition, but to serve good coffee and do so with joy, making the customer feel taken care of.
That focus on community and service really sets the atmosphere at Brew. The design has an elegant, simple, clean tone that helps highlight the rotating artists' work on the walls and the kindness and genuineness of the staff. It's the kind of place where you feel comfortable to work for a while, or just come, sit at the bar and chat with whoever else is there. The staff seem to know everyone pretty well. Brew feels like the ultimate neighborhood cafe, where a few cups of coffee turns into a couple of beers, where you expect to run into friends so you only really go work there when you don't actually have to work, and where everybody knows your name. Cheers! (Sorry, had to.)
Photos owned and copyrighted by

Brew Coffee Bar.